Youth Programs At Parks and Recreation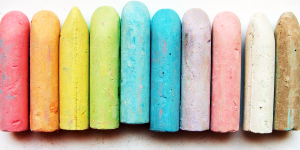 The Chalk Art Contest is offered to anyone from 4 years old and up! Contest is Free of Charge to the public.
End of School Event: May 27, 2020 (registration May 4 - May 26 to reserve 4 x 4 square)
Holiday Break Event: December 2020 (TBA)
Age Categories:
4-6
7-9
10-12
13 & up (adults welcomed)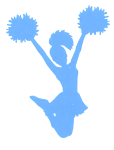 Cheerleading Clincs are offered to girls ages 5-14. Learn basic fundamentals and learn what it takes to become a cheerleader!
Cheer Clincs: July 2020 Date / Time TBA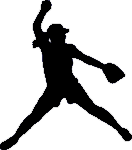 Are you interested in sponsoring a team?
If so, contact the Recreation Department during the registration period.
Are you interested in volunteer coaching a team?
You may sign up on your child's registration form, or contact the Recreation Department.
Please feel free to call the Recreation Department
at 985-446-7235 with any questions.
Summer Fast Pitch League:
Registration March 9. 2020 - April 9, 2020
Registration Fee $30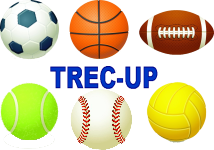 2020 registration CLOSED
Please call the office if you would like your child's name placed on a waiting list
What will your child do when school is out for the summer?
Come join the TREC Summer Camp for lots of summer fun activities!
At the TREC Summer Camp, we have enrichment classes, arts & crafts, sports, field trips, pool time, face painting, petting zoos, talent shows, and MUCH MUCH MORE!!!
There is never a dull moment at TREC Summer Camp!!
For more info contact the Recreation Department at 985-446-7235.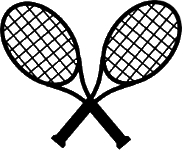 Interested in learning tennis and/or improving your skills? Individual and Group pricing available. Located at the Daigle Park Tennis Courts @ Warran J. Harang Jr. Municipal Auditorium. Year-Round Sessions. For more information, contact Meenakshi Sundaram @ 860-624-5895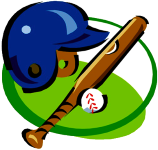 Thibodaux Recreation Baseball and Softball Leagues:
Registration: April 9, 2020 - April 9, 2020
Season: June 1, 2020 - July 2, 2020
Tournament: July 6, 2020 - July 9, 2020
Fee: $30 per player
Age groups listed below (age as of 7/31/2020)
Boys Tee Ball (4-5)
Boys Coach Pitch (6)
Boys Machine Pitch (7-8)
Boys Baseball (9-10)
Boys Baseball (11-12)
Boys Baseball (13-17)
Girls Tee Ball (4-5)
Girls Coach Pitch (6-7)
Girls Machine Pitch (8-9)
Girls Fast Pitch (10-11)
Girls Fast Pitch (12-17)